Back to all posts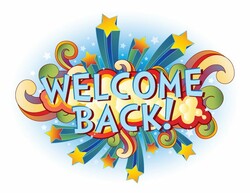 Well, it's official!  We will officially be returning to regular classes next Wednesday, after our long weekend!
Thank you all so much for your help in trouble shooting microphones and internet connections, and giving us extra help and guidance over the last 2 weeks.  It was much appreciated, and I'm sure we're all very glad not to have to worry about technology any more!
Since we'll be back in person, there will be no material drop off/pick up.  When the kids return to school on Wednesday they should bring back all of the assignments and materials that they've been using over the past 2 weeks.  We'll be continuing on right where they've left off and working hard to finish our last units and bits of work for the year.
I'm looking forward to seeing the kids for one last online devotion and work time tomorrow!  Thanks again and I hope you all have a wonderful May long weekend!